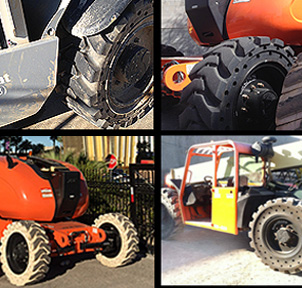 Scrap yard equipment requires high performance tires that are puncture-resistant and won't get cut by small pieces of debris, nails and screws covering the ground. You can rest assured knowing that the long lasting tires that you've purchased for your equipment will last a lifetime and will stop from any down time needed for changing tires or replacing flat tires. Checkout the newest high quality scrap equipment tires from SolidBoss.
Longer Life For Scrap Yard Tires
We make SolidBoss tires from natural, high quality rubber compounds and are durable and offer long life of tire. Therefore, when you buy SolidBoss you are getting the best scrap yard equipment tires available. SolidBoss has the most affordable and high quality tire on the market. When it comes time for you to equip your scrap yard equipment  with new tires, choose SolidBoss. Furthermore, we offer proven and popular sizes and tread styles. 
Update your whole fleet of scrap metal vehicles to our solid loader and skid steer tires to keep your fleet rolling. If you are looking for the best performance, solid tires are for you. Maximize performance and stability on skid loaders with solid tires that keep your equipment constantly moving. We design our tires to be reliable and to withstand the stresses of heavy duty work. Our tires are built to last because they are unmatched in durability, performance and quality.
SolidBoss flat-proof tires work for a variety of applications and on all OEM equipment & vehicles. Shop all our options on our website or call 888-258-7252 to get a consultation today.