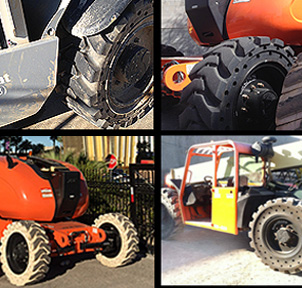 So you've got a bobcat or a small skid steer vehicle that requires some new tires. Update that vehicle with the best solid tires for Bobcat and small skid steer vehicles. The terrain can change and the conditions may vary when using Bobcats and other similar Vehicles outside or on the workshop floor. Don't pass up on quality and get the highest quality solid skid steer tire or Bobcat tire for your vehicle from SolidBoss. Don't worry about punctures or flats every again. Just relax and enjoy the smooth ride.
Tires that are made with cheap materials become brittle and may break and can change in cold and hot temperatures. We don't take any shortcuts or cut costs when making our high quality Superior solid tires. Reliability that's been trusted for years and a manufacturing process that creates superior tires that last. Keep on smooth rolling with the best tires from solid boss. Easily fits to any vehicle in your fleet and will require no downtime or maintenance. No more checking tire pressure is or using pressure gauges.
Update your whole fleet of scrap metal vehicles to our solid skid steer tires to keep your tires rolling. A Solid choice for scrap yard applications. If you are looking for the best driving experience solid tires are for you. Maximize performance and stability on skid loaders with solid tires that keep your skid steer equipment constantly moving. Solid tires are built to be the most reliable and to withstand the pressure of heavy duty work. Our tires have been built for years to survive and are unmatched in durability, performance and quality.
SolidBoss no flat tire designs work for a variety of applications and on all OEM equipment & vehicles. Shop all our options on our website or call 888-258-7252 to get a consultation today.