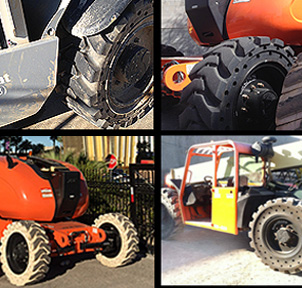 Many companies create Equipment Tires for scrap metal vehicles. Few have been in the industry as long as SolidBoss. SolidBoss has created solid scrap yard tires for almost two decades. SolidBoss offers amazing equipment tires for your scrap metal equipment vehicle. Solid boss creates high quality tires for your scrap metal equipment vehicles that will not fail, puncture or have any ill effects from the scrap metal yard conditions. Take another look at all that SolidBoss has to offer.
Whether you're looking for a long-lasting tire, a tire that won't go flat or a tire that won't be punctured by scrap metal pieces on the ground, SolidBoss has something to offer. Scrap metal yards are filled with debris, nails, pieces of metal and all sorts of other materials that puncture pneumatic tires. You don't have to worry about these hazards with SolidBoss.
Update your whole fleet of scrap metal vehicles to our solid loader tires to keep your equipment rolling. Solid tires are built to be the most reliable and to withstand the pressure of heavy duty work. Our tires are built to survive and are unmatched in durability, performance and quality.
SolidBoss tires are made for a variety of applications and on all OEM equipment & vehicles. Shop all our options on our website, or call 888-258-7252 to get a consultation today.