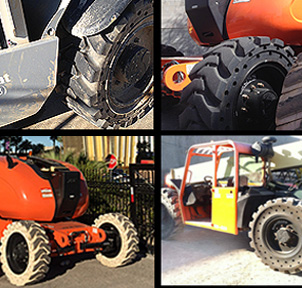 Find the best solid rubber tires for your OEM vehicles at SolidBoss. We offer the best quality solid rubber tires for your skid steer vehicle. Solid tire designs remove all worry about flats, chunking or breaking apart due to slicing or sharp edged.
Normal tires filled with air or nitrogen slowly compress and decompress with changing weather, seasons and conditions. This makes the tire get weak and may cause it to burst or easily puncture. We offer skid steer solid rubber tires that don't puncture, don't get flat and don't deflate. You will save money and time with no flats and no downtime. Get the high quality tires your business needs to success. Buy from SolidBoss and don't worry about your tires anymore.
Unique tire compounds and materials made with natural rubber offer the best quality tire you can buy. SolidBoss offers many different tire styles in many different tread patterns.
SolidBoss offers several options for Skid Steer Solid Rubber Tires. SolidBoss no flat tire designs work for a variety of applications and on all OEM equipment & vehicles. Shop all our options on our website or call 888-258-7252 to get a consultation today.