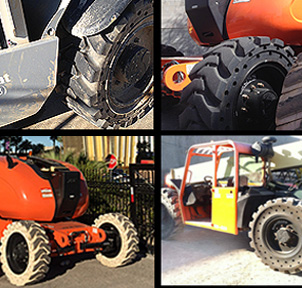 When your looking for skid steer aperture tires there is no one else that offers such a quality tire. With good traction and offering a soft ride your skid steer will have long lasting performance and cushioning for the driver.
Our solid skid steer aperture tires and more stable or offer the lowest cost-per-hour then any of solid skid steer tire. There is a wide range of tire sizes and tread patterns available. We offer high quality solid skid steer aperture tires that fit many different operating vehicles.
Our solid skid steer aperture tires don't have air that means no flat tires, no changing big bulky tires, no downtime and complete comfort. This tire solution offers your lower operating costs and higher productivity. These tires achieve long wear and will out last the competition. Find full depth aperture tires at affordable pricing from SolidBoss today.
Choose from a variety of tread patterns, tire sizes and materials to maximize your productivity and lower your operating costs today.
SolidBoss offers several options for Solid Skid Steer Aperture Tires. Each tire offers unique characteristics like better traction, softer compounds and extra durability. Shop all our options on our website or call 888-258-7252 to get a consultation today.